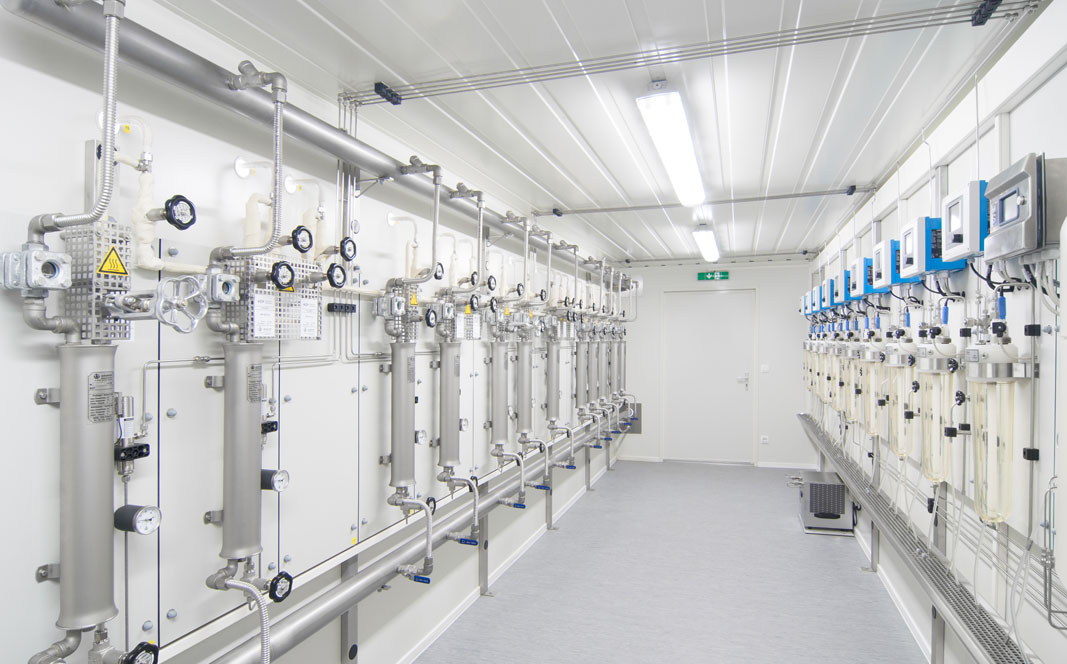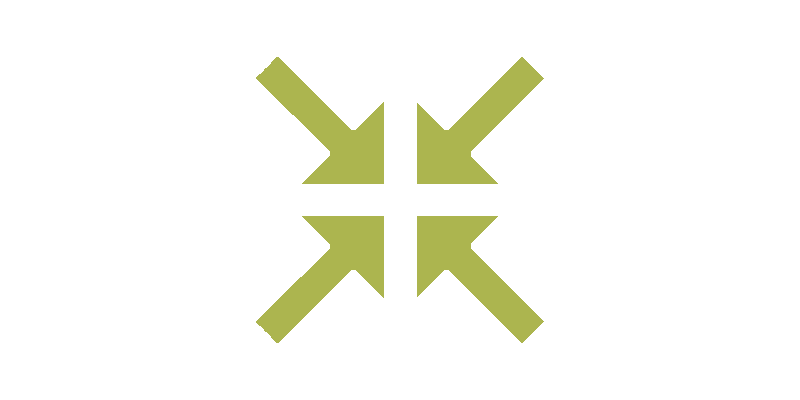 SYSTEM INTEGRATION
Since 1930 we have been active as a manufacturer of conductivity measuring devices and sampling technology. Today, we bring this experience in the selection of measuring technology and analyzing equipment and their integration into complex sampling and analysis systems.
Systems integration means to us the delivery of integrated systems with clearly defined interfaces. Our systems are completely assembled, cabled and electrically and mechanically tested in our factory. Only sample, cooling water and electrical connections of the system to local installations and the distributed control system (DCS) will be done onsite.
As a recognized partner of renowned measuring technology and analyzing equipment manufacturers, we offer the integration of those measuring and analyzing instruments into complete measuring systems, including sampling and sample preparation. Our know-how is always requested, when simple measuring devices or analyzers are not sufficient to solve the analytical task.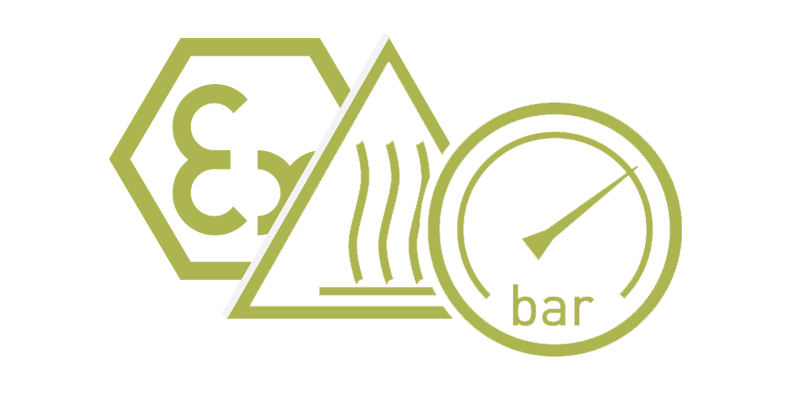 SAFETY
Our products are developed for the sampling of gases, liquids and steam at up to 650°C and 320 bar. According to their implementation, our components and systems are designed both for explosive areas (up to ATEX Zone 1) and non-Ex areas.
The safety of our sampling systems is our top priority. Based on our project experience and active collaboration with national and international standardization bodies, we have developed the Wösthoff safety concept.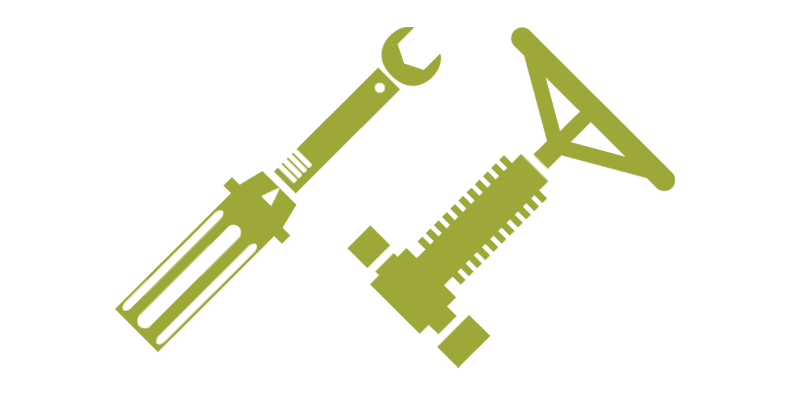 CUSTOMIZING
Each installation is unique, even when processes are similar. This is valid for both chemical and process technology as well as for equipment and the installation onsite.
Starting from standard components and system layouts we will design a sampling system that fits your application. Of course, we also consider your specifications and individual factory standards.
We are happy to assist you at an early stage during the planning of sampling points and the development of the first P+ID with our experience in design and operation of sampling and analyzing systems.
Our objective is to provide you with an optimal and cost-efficient solution for your sampling and analysis tasks.
SAMPLING COOLERS, VALVES, FILTERS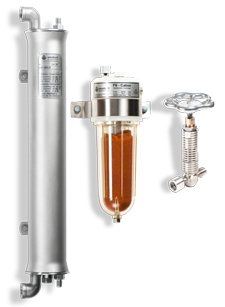 Sampling coolers, valves and ion-exchange columns are besides the measuring technology, the core components of our sampling systems.
We develop and manufacture these integrated parts at our factory in Bochum, Germany. Each of these components is submitted to individual inspection and test. This way we ensure the compliance with our highest quality standards for each component.
As a manufacturer we are certified to be a specialist welding company by TÜV Nord Systems GmbH & Co. KG in accordance with DIN EN ISO 3834-3 and to be a manufacturer of pressure vessels and valves in accordance with AD2000-HP0.
In the development of our components, not only the functional safety but also maintenance-friendliness are very important to us. This means that each part must be exchangeable and repairable onsite with standard tools. We consequently focus on bolted connections for all component assemblies. We use double ferrule ring connectors for temperatures of up to 426°C. For higher temperatures we implement our own special connections which have proven operational reliability for decades.
Wösthoff sampling coolers are always assembled using screw connections. Thus, the cooling water compartment can easily be dismantled and cleaned. Defect cooling coils can easily be replaced onsite.
The modular construction of the sampling coolers enables us to also offer cooling coils made of special materials in small-scale series according to custom specifications.
Wösthoff sampling coolers and valves in general are completely made of stainless steel. At sample temperatures up to 650°C, highly heat-resisting stainless steel as well as nickel-base alloys are being used.
SINGLE COMPONENTS
Sampling probes and system isolation valves
Shut-off valves and control valves
Needle valves for sample distribution
Pressure control valves and overflow valves
Temperature shut-off valves
Sampling coolers and cooling coils
Magnetic and particle filters
Flow cells for Conductivity, pH, O2 sensors
Ion-exchange columns, cation exchangers
Cation exchangers with integrated conductivity measuring cells
We also offer our components as parts for the integration in your existing systems or as spare parts for third-party systems.
If required, we supply connectors for the integration of our parts to current third-party systems.
SAMPLING PANELS AND MEASURING ASSEMBLIES
SAMPLING PANELS AND MEASURING ASSEMBLIES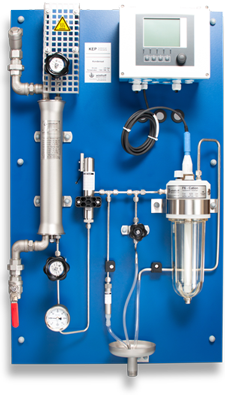 For single line sampling points in your water-steam cycle we offer standardized sampling panels for the sampling of water, condensates and steam.
According to pressure and temperature at the sampling point, the suitable sampling cooler including shut-off valves and regulating valves will be selected.
In general, for manual sampling, the sampling panel includes the following components:
Shut-off valve
Sample cooler
Regulating valve
Temperature shut-off valve (optional)
Overflow valve (optional)
Sample distribution (optional)
Drain funnel
Additional flow chambers can be provided for the continuous monitoring of conductivity (specific and acid conductivity), pH and dissolved oxygen of a water or steam sample. Alternatively, the measuring instruments with the respective sample distribution is mounted onto a second distinct panel. Analyzing instruments for the measurement of sodium, silica, TOC or other values can be connected to the sampling panel additionally.
SPECIAL SAMPLING SOLUTIONS
Besides water and steam sampling we offer custom solutions for the sampling of chemical products and gases. Based on our experience in the field of gas analysis and flue gas sampling, we design, and manufacture sample preparation systems based on Wösthoff components as well as high quality components from renown partners.
For the online sampling of chemical products in a bypass flow, we offer synchronized valves with corresponding sampling vessels and connectors for standard laboratory bottles. It is our goal to design a suitable system for your special sampling and analyzing task including sample cooling and pressure reduction.
ConSens DGC (Degassed conductivity)
For the measurement of the CO2-degassed conductivity in the water-steam cycle, we offer an analyzer with multi-stage sample degassing. By the combination of vacuum and thermal degassing (at max. 70°C) and with the application of strip air, degassing rates >99% are achieved.
ConSens DGC is ready to use within the shortest delay due to the low sample temperature and the combination of different degassing processes. Thus, the ConSens DGC degasser provides reliable results for CO2-degassed conductivity up to15 minutes earlier than conventional systems.
For conductivity measurement after CO2-degassing standard conductivity electrodes and transmitters of renown manufacturers can easily be implemented into the ConSens DGC system. The low sample temperature downstream of the degassing reactor allows for conductivity measurement within the standard limits of temperature compensation. The high degassing rate allows for the direct measurement of conductivity after degassing without any proprietary calculation of the degassed conductivity.
REGENERATION SYSTEM 
for cation exchangers

After depletion, ion exchange resin is often regenerated manually or replaced by new resin.
The manual regeneration implies considerable risks from an occupational health and safety perspective. For this reason, we have developed a semi-automatic regeneration system. The construction of this system enables the direct implementation of common cation filter cartridges. Acid used for regeneration is drawn into the cation column by low pressure at first. Thereafter, the resin is automatically regenerated and rinsed. After regeneration the readily rinsed resin can directly be used for analysis.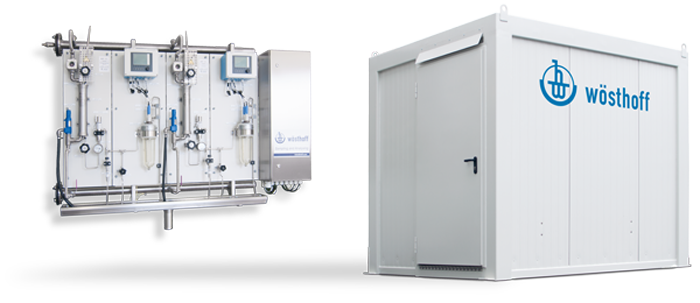 THE COMPLETE SOLUTION

Für die Überwachung Ihres Wasser-Dampf-Kreislaufs bieten wir Ihnen neben Einzelkomponenten auch umfassende Komplettlösungen.
Diese Lösungen reichen von weitgehend standardisierten Systemen zur Überwachung von Abhitze- und Industriekesseln bis hin zum individuellen System für die komplette Wasser-Dampf-Analyse moderner GuD-Kraftwerke.
Entsprechend vielfältig sind die Aufbauvarianten. Angefangen von einfachen Wandmontagerahmen oder Gestellen für 1 bis 2 Messstellen, bis hin zum klimatisierten Container für mehr als 10 Messstellen.
Gerne beraten wir Sie bei der Planung und Umsetzung Ihres Projekt. Dabei bringen unsere Vertriebs- und Projektingenieure Ihre Erfahrung aus zahlreichen Projekten, die wir weltweit mit einer Vielzahl namhafter Anlagebauunternehmen abgewickelt haben ein.
Auf Anfrage stellen wir Ihnen gerne eine Liste unserer aktuellen Referenzen zur Verfügung.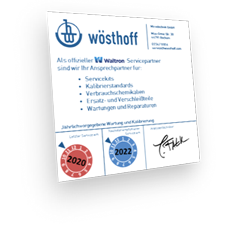 ANNUAL MAINTENANCE
We recommend annual testing and preventive maintenance for your sampling systems including the respective measuring instruments and on-line analysers. Only then the safe monitoring of your process flows is guaranteed on the long term and defects at other points of your system can be detected at an early stage, so that damages to boiler and turbine can be avoided.
We offer these services within the scope of maintenance agreements. Our service technicians are SCC certified and share years of experience in the maintenance and testing of sampling technology. With regular training, we ensure that our employees are qualified for the testing and maintenance of the used measuring and analysing technology.
REPAIR/REFURBISHMENT

It doesn't always have to be a new sampling station. We also support you refurbishing your current sampling equipment to meet the latest requirements for state of the art sampling and analysing systems.
We will make a proposal for refurbishment or repair of your equipment after a comprehensive inventory of your sampling and analysing installations by our field engineers. Our experienced service staff accompanied by our field engineers will support you during the implementation of the proposed measures.

Customer Care Sampling Systems:
probenahme@woesthoff.com
Wösthoff Messtechnik GmbH
Max-Greve-Str. 30
44791 Bochum Germany
Tel.: +49 234 51814
Fax: +49 234 583393